More Details...
27 November 2019
WCC Pukerimu Hill Climb Report.
From Lachie, ZL2XD.

On Saturday the 23rd of November I volunteered as a Flag Marshal for the Whanganui Car Club's Pukerimu hill climb race, here is a write up of an accident that occurred that day:
Car 8 was cleared by flag marshal 3, and car 9 was let go from the start line. A few seconds after this we heard a mysterious cracking noise, and saw a massive tree fall onto the course, roughly 60m before my marshal position.
The car club member who was with me grabbed the red flag and immediately began running towards the fallen tree.
I called the race caravan and reported the tree. The seconds after it fell are a bit of a blur to me and I must have been a little panicked, it took a couple of goes for me to get the message through.
A few seconds after this, car 9 rounded the corner and slammed into the tree, he had little time to slow down and we were on the wrong side to warn the driver, I reported this to the race caravan.
The car club member who was with me ran back to my position and said that the driver was in a bad way, I requested first aid from the race caravan and drove from my position to the fallen tree, by this time other car club members began arriving and very fortunately a doctor was also on the scene within a few minutes. An ambulance was called for and the driver was helped out of his car. I returned to my car and maintained position by the radios.
Once the ambulance had collected the driver and the fire service had made sure the scene was safe, attention was turned to cutting up the tree and removing it. A digger was bought up and made light work of this and loading the wrecked car onto a trailer. Within about three hours the course was open again and racing had resumed.
Fortunately there were no other incidents for the rest of the day.


(Click on images to embiggen, will popup in new window, close window to return)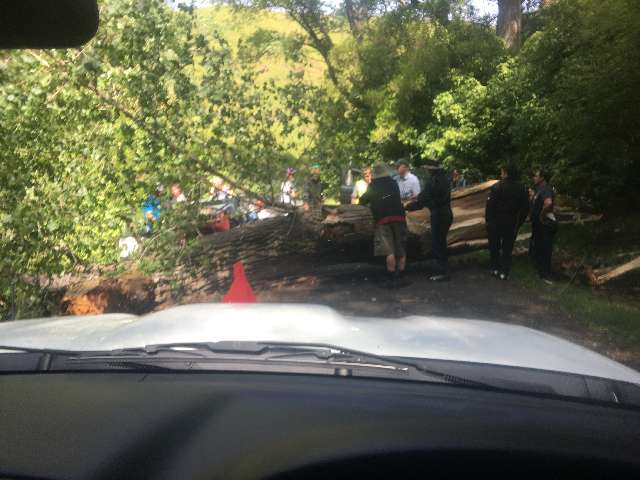 The car can be seen just above my bonnet on the left, partially hidden by the leaves.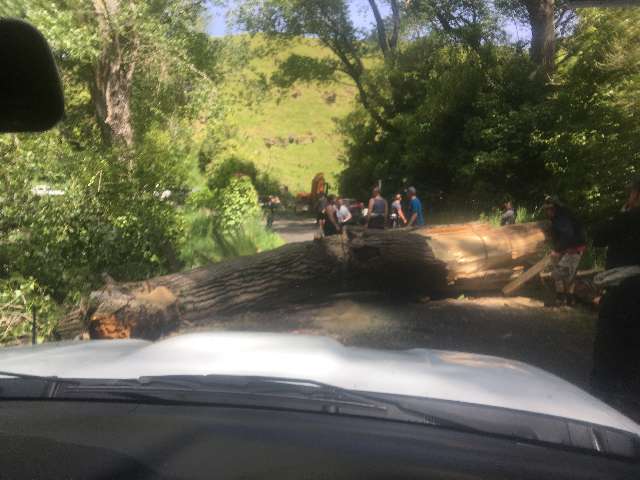 I estimate the tree would have been 30-40m tall and at least a metre in diameter.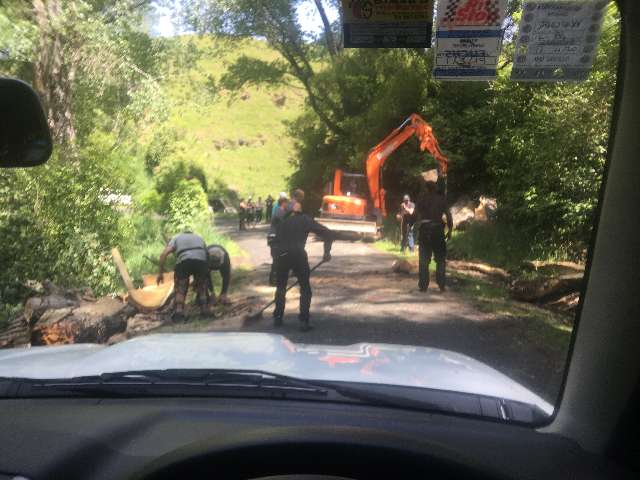 Light work with the right machinery.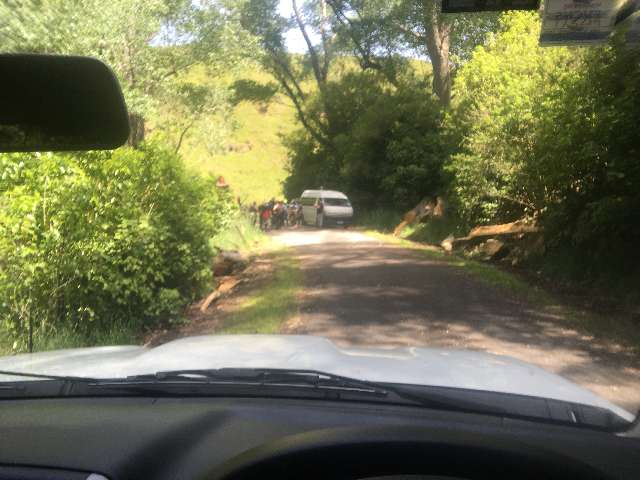 Course clear.
Cheers,
Lachie ZL2XD.
---