Mike Charles Price ZL2MCP

Multi-Talented Dad 'Walked to Beat of Own Drum'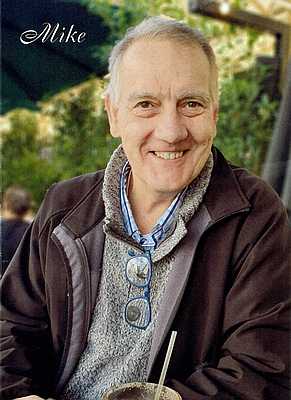 Mike Price was a respected father, friend and businessman, even if his pizza making left a lot to be desired.
The soundtrack for Mike Price's farewell service was Elton John's Goodbye Yellow Brick Road, begi nning with the solemn Funeral for a Friend and progressing to the up-tempo dance tracks he enjoyed.
The business owner, technical whizz, dad, granddad and radio ham died peacefully surrounded by his three children in Whanganui Hospital on January 5. He was 64.
He was a friend to many in the Whanganui community, and Murray Woodhouse knew him as a friend, neighbour and long-time business partner who founded the successful software company Proaxioin with him in 1998.
"Mike received his cancer diagnosis some time ago," Woodhouse said.
"He knew he had limited time but he thought he would have longer.
"He had retired from the company and bought a caravan he was hoping to restore and take on the road.
"Sadly he was not able to have that adventure."
Travel and adventure were constants in Price's life and his family and friends recounted a number of travel anecdotes at his live-streamed tribute service held at Cleveland Funeral Home, followed by an after-party at Frank Bar and Eatery on January 11.
Price had friends and family all over the world. Including siblings in his native England, and the "wonders of technology" were praised several times during the service for enabling absent friends and loved ones to tune in.
"I am proud of my dad who walked to the beat of his own drum, daughter Julia said.
"He was the most enthusiastic and supportive father and I cherish all the family time we had together.
"He was up for any occasion and loved to celebrate and gather with friends and family."
Julia gave birth to Price's first grandchild, Georgia Bean, eight months ago. .
"Dad was very excited to become a granddad and I'm so glad he got to meet her," she said.