More Details...
2012/03/01
Neil's Tumor Update.
Hi Family and Friends,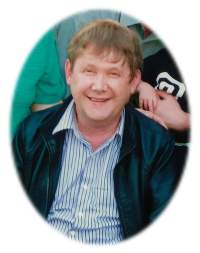 I am sorry to have to tell you that Dad has passed away this evening at 8.15pm.
Over the last couple of weeks, while his health steadily declined, Dad's personality, which the medication had taken its toll on over the previous months, really began to shine through again.
Dad will be lying in state at home over the next few days, from mid afternoon Friday. Feel free to pop around during that time if you'd like to see him.
We'll let you know more when details of the funeral are confirmed.
On a personal note from Dad, he wanted everyone to know that he was absolutely thrilled with the prospect of meeting his maker. He wanted all of his friends, family and colleagues to know how much he has appreciated your love, support and friendship. He made it very clear that he felt that he had lived a truly blessed life.
Matthew Whittington
Update
Hi family and friends,
Just a quick note to let you know that Dad's funeral will be held at 11am on Tuesday 6 March at the Life Church, 590 Featherston St, Palmerston North.
This will be followed by his interment at 3.30pm at Aramoho Cemetery in Wanganui.
Both of these services will be open to all who wish to attend.
If you are unable to attend but wish to have something shared at the service feel free to reply to this email.
A tribute page for Dad has been setup at http://www.tributes.co.nz/ViewMyTribute.aspx?id=7618
The family would like to thank everyone who have sent through their condolences and kind emails.
Matthew Whittington
---